Former Kampala Woman MP contestant Dr Stella Nyanzi and human rights Lawyer Isaac Ssemakadde have jointly dragged city Journalist John Njoroge to court over a " malicious and defamatory Facebook post".
In a civil suit seen by this publication, the High Court's Kampala Civil Division has asked the defendant to file his defence in 15 working days or else the plaintiff would receive judgement in his absentia.
"You are hereby required to file a defence in 15 fifteen days…," Reads the notice in part.
"Should you fail to file defense on or before the date mentioned, the plaintiff may proceed with the case and judgement given in your absence," it reads further.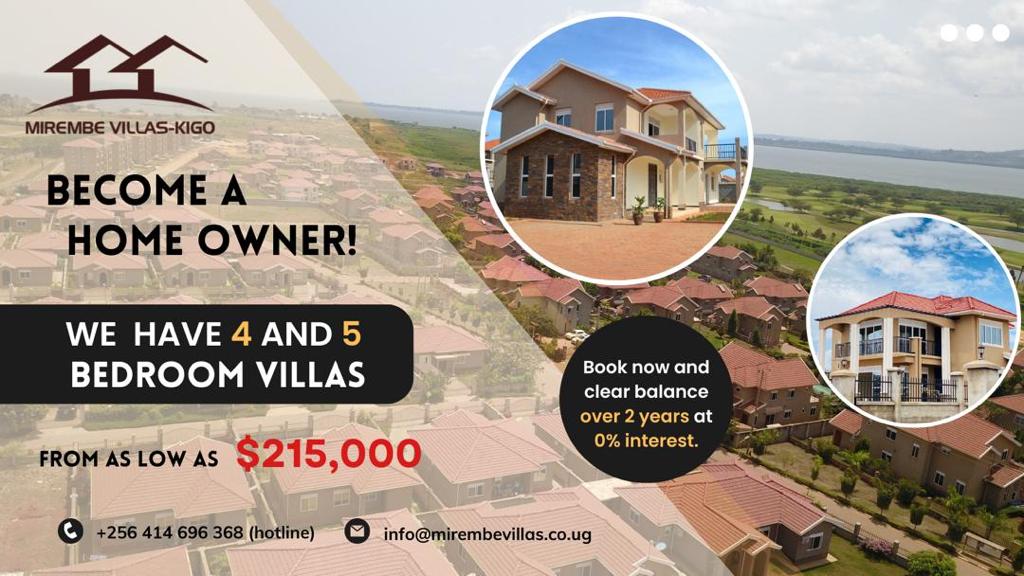 Announcing the progress of the matter, Nyanzi, in a Facebook post aimed laughter at naysayers who had regarded her earlier warning against Njoroge as mere threats.
She called for sanity in journalism that "verifiable facts" should be the backbone of the trade and not "outright lies and fabrications".
"Who said I was bluffing when I said I would sue the journalist who told blatant lies about me abusing finances from deep-pocketed donors who allegedly support the menstrual pads campaign I organised in 2016? Well, we are now in court! Who said that my lawyer and I were merely posturing when we declared to sue this journalist if he did not make good on his claims or else withdraw the public character-assassinating misrepresentation? Well, we are now in court! There are fifteen days for the journalist to file his defence and then the court trial case will commence. I am looking forward to this court case. Journalism must be based on verifiable facts not on outright lies and fabrication!" Nyanzi wrote.
The Genesis
In a March 1 Facebook post
Njoroge alleged that Ssemakadde and Nyanzi" went around NGOs and collected over 80M Ugx in complete disregard of the fact that foreign donors had offered billions at their disposal to facilitate their ' pads for girls' project which he ( Njoroge) had helped design for free.
" The money was also to facilitate [ Stella Nyanzi's] defense from state oppression and imprisonment following her poetry towards the first family of Uganda."
Njoroge's outburst seems to have been provoked by Ssemakadde's tweet in which he lambasted Uganda Law Society President Pheona Wall Nabassa for recognizing fallen Lawyer Bob Kasaongo in death yet he had been disbarred by the society over his conduct.
And Njoroge wrote in response;
" Just this one ground alone can get you disbarred…" Mr. Njoroge, wrote. " They did the noble thing to recognise Q. " Q was Bob Kasango's nick name.
Earlier Warning to Njoroge
Through their lawyers from Gem Advocates & Legal Consultants, Mr. Isaac Ssemakadde and Dr. Stella Nyanzi sent a cease and desist letter asking Njoroge to take down the facebook post, apologise for it, or else wait to substantiate his claims in court.
" State two or more development partners that allegedly placed at the disposal of Mr. Ssemakadde and Dr. Stella Nyanzi ' a bottomless pit of funds' to facilitate the 'pads for girls' campaign and Dr. Stella Nyanzi's legal defense costs.
" State two or more NGOs from whom Mr. Ssemakadde and Dr. Stella Nyanzi allegedly collected 80 Million Uganda Shillings to facilitate the same aims as those already supported by the development partners referred to above.
State the 'one ground alone' in connection with the backers of the 'pads for girls' campaign and Dr. Stella Nyanzi's legal defense for which Mr. Ssemakadde can allegedly be disbarred, " The lawyers' letter reads in part.
Nyanzi launched the 'Pads for girls' campaign in 2018 after First Lady Janet Museveni failed to fail on her promise to provide free pads for school going girls who could not afford them. She would go on to laugh a vicious attack in the First Family in a serries of Facebook posts including one in which he refered President Museveni to as " a pair of battocks."
She was subsequently arrested, charged with computer misuse and disturbing the peace of the person of the president before Ssemakadde secured her release after 18 months in Luzira State Prison.
Do you have a story in your community or an opinion to share with us: Email us at editorial@watchdoguganda.com