Kyadondo East legislator Robert Kyagulanyi has called on Africans to unite in order to move the continent forward.
Kyagulanyi, famously known as Bobi Wine was speaking as Chief Guest at the fifth Convention of the Movement for Democratic Change (MDC) in Gweru, Zimbabwe.
Members of MDC, Zimbabwe's main opposition also elected Nelson Chamisa, 41, as its next president in its first congress since the death of founder, Morgan Tsvangirai.
The party narrowly lost the election in 2018, and analysts say it must overcome internal divisions in order to convince voters next time round.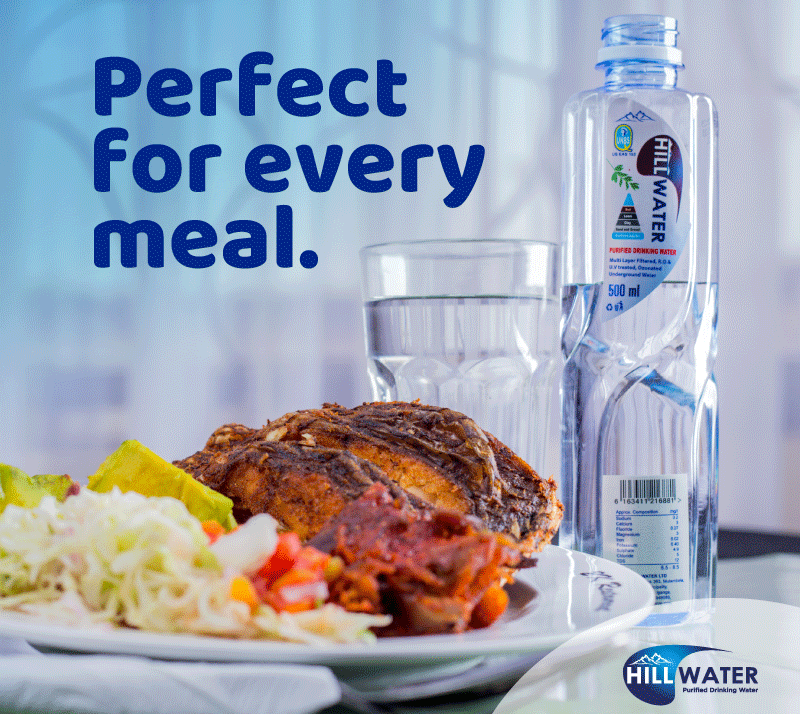 "Time has come for us to end gun power and build People Power. Time has come for us to let the citizens of our countries truly determine their destiny. The examples of Burkina Faso, Gambia, Algeria and recently Sudan give us hope!" Kyagulanyi told MDC supporters and dignitaries from several African countries including youthful legislator Babu Owino from Kenya.
Full Speech

I bring you greetings from your brothers and sisters in Uganda! Brothers from the People Power movement back home.

There are only a few times when one gets to interact with people from another nation, and yet feels that he is truly at home. Today is such a day! I do not just feel at home being in your midst- I am actually home.

Comrades, you are our brothers and sisters in every sense of the word. The historical ties between Uganda and Zimbabwe are so strong. The stories of our two countries are very similar. The struggles of our people are not so different. And yes, the hopes and aspirations of our people are also similar. We share a common heritage – only separated by colonial borders! Just when I landed at the airport in Harare, I met two Zimbabweans – one called Mukasa and another Mondo, which are also common names in Uganda.

Comrades, throughout history, what has united people most has been confronting a common enemy. Individuals who under normal circumstances would never come together have always had to unite in the face of a common enemy.

For us brothers and sisters, we are already united by blood, by history and by destiny. But yet again, we are united by the common enemy called DICTATORSHIP. We are united by the common mission to confront this monster that has kept our people in bondage, and our desire to free our people from that bondage.

What keeps you awake at night keeps us awake at night. Our people have a shared destiny. What hurts you hurts us. We celebrate when you celebrate, and we feel pain when you feel pain. We are one. A people united by God.

We were therefore deeply honored and glad to be invited to this Congress of the Movement for Democratic Change! Viva MDC Viva! Viva People Power Viva!

Friends, we acknowledge your commitment to the freedom of the people of Africa and the citizens of Zimbabwe. I pay tribute to the founding father of the MDC party, the late great leader, Morgan Richard Tsvangirai whom I deeply respect.

Kyagulanyi in Zimbabwe

He is a man who we all learn from. I can never forget images of him battered, wounded- his ears oozing with blood, yet rising up and saying 'no sir', you have beaten me, but I am not beaten.
Each day until he passed on, he woke up to advance the struggle for justice and equality! That struggle that he left in your hands and our hands.

We must never betray him and the many other comrades of the past- including ordinary citizens who have paid the ultimate price in the struggles for the liberation of our people. May their memory be blessed.

While we were very disheartened to lose President Tsvangirai last year, it was great relief to see that a new breed of leaders were ready to continue his great work to push for democracy, good governance and the rule of law.

In particular, my brother Comrade Nelson Chamisa stood up courageously and has shaken not only Zimbabwe, but the whole continent of Africa.

You sir, are an inspiration to all of us. Your resilience in the midst of very difficult odds has encouraged many of us on this continent to fight for what we believe in at whatever cost, and never to give up the fight at any point.

Comrades, the story of many African countries has been a story of unfulfilled hopes and broken dreams.

I am sure that you are all familiar with our history. We all recall how many times our people have dreamt of a new day, only for them to go back into the darkest of the night.
We are aware of the disappointments, of the betrayals and of the false hopes.

Today we gather here in Zimbabwe, a nation that has witnessed the good, the bad and the ugly of that sad African story- the story of unfulfilled hopes.

Decades ago, WE AS A PEOPLE were colonised. Our fathers and our mothers became so tired of colonial rule. They struggle to end it. They demanded for self-governance. They mobilized, they organized and they rallied the masses. At different times and in many cases at a very huge cost in terms of the lives of our people, we won independence.

Our fathers and mothers jubilated, and our mothers burst in song. A new dawn had come upon them- or so they thought. They felt very hopeful that our nations were finally in their own hands to shape their destiny. With colonial rule defeated, they believed that they would all be equal and live in harmony, as peaceful citizens under God. With their own sons and daughters in charge of our continent's affairs, they hoped that things would be alright. Did you know comrades, that in 1982 I got my Christian name Robert from Robert Mugabe, a Zimbabwean leader who was a prized revolutionary at the time? How he soon turned from a celebrated revolutionary to a despised autocrat is a painful story of history, but an important lesson for all of us here!

Well comrades, soon after, things started to change. Only a few years after independence- some unwanted guests had showed up in the politics of our countries- selfishness, mistrust and greed. The new liberators has become the new colonial masters. Mentors quickly became tormentors and freedom fighters became dictators.

Many of our countries were quickly brought to their knees. Economies were crushed despite our enormous natural resources. Our people died in unnecessary wars despite our shared heritage. Our men and women lived like paupers in the land of plenty.

In this very nation which was once called the breadbasket of Africa, images of starving mothers and children disturbed the conscience of the world. All because of bad governance. All because of the corruption, the nepotism and the greed of our leaders who had turned into misleaders.

Indeed, on several occasions in our history, most Africans started feeling that they were better off with colonialists than with the crop of leaders that had emerged. The dreams and hopes of our grandparents were shuttered.

In Uganda, regime after regime took to the reigns of power. At each turn, our people jubilated in our streets. They always dared to dream again. But at every occasion, the dancing was replaced by crying just a few days or months later.

In my country, in 1986, a man emerged out of a five- year long guerilla war that claimed more than half a million lives of our people. The young cattle keeper turned soldier stood on the footsteps of our Parliament and promised nothing but a fundamental change in the politics of our country.

He promised to preside over a country based on the principles of unity, democracy, equality and social justice. He said that Africa's problem was not the people but leaders who overstay in power! Our people dreamed again!

As we gather here today, President Museveni has been in power for 33 years and showing no sign of quitting. Another betrayed dream.

I would be repeating myself talking about what you people have had to endure since you got independence in 1980.

Our nations rank very highly in corruption and unemployment. Poverty levels are through the roof. All the principles of good governance – democracy and the rule of law have been thrown out of the window.

The new colonisers have been merciless. They have colonised central banks. They have colonised courts of law. Many times, elections are only a sham- those who organise them have been colonised. They have colonised the police and the military. They have enriched themselves while the healthcare system limps and the education sector is crippled!

Many who have dared stand up against the new colonisers have been tortured, unlawfully detained, exiled or even brutally murdered.
Most of us here are victims of such excesses. The youth who agitate for change have been dismissed as detractors! Well, they are overfed and won't tolerate anyone whose noise seems to detract them from their eating!

Our governments have mortgaged our countries to the highest bidder, while pretending to be Pan-Africanist. Debts that our children and their children will have to pay- even when the loans acquired only work to enrich a few who rule over us.

As majority of the citizens are impoverished, those in charge of our affairs continue to enrich themselves and their cronies. I do not have enough time to mention everything that has gone wrong in Africa. We all know this tragic story.

Therefore as we gather here in Zimbabwe today, it is okay to console ourselves for what has gone wrong. But it is also incumbent upon us to dream again. We have a responsibility to learn from the past and to forge a better destiny for our countries- our children! To understand why the past hopes have not been fulfilled and then decide whether we shall be the fulfillment or another disappointment.

Even as we speak now, some people are skeptical. Once beaten, twice shy. They wonder if we are not promising another false hope.

I have personally been telling the people of Uganda not to look at me as the next liberator, and I implore all us comrades never to look at ourselves in that light. Time has come for Africa to dismantle the big man syndrome, and build institutions. Big ideas!

MDC leader Nelson Chamisa

Time has come for us to end gun power and build People Power. Time has come for us to let the citizens of our countries truly determine their destiny. The examples of Burkina Faso, Gambia, Algeria and recently Sudan give us hope!

A people united can never be defeated.

Comrades, we have seen dictators fall, entrenched systems have been dismantled. The young people of Africa are speaking. We shall amplify their voice because we are one.
That should be our struggle.

We must help our people realize that they have many times placed their hope in different so-called liberators and they have been burnt severely. They cannot rely on anyone anymore. The people must rely on themselves.

We are the people. We are the continent, we are the future, we are the change we badly need! You're the country, you're the future….The young and the old. Men and women.

We have a moral responsibility to help our people dream again except that now, they must each dream about what each one must do to liberate themselves and all of us.

It will not take one leader or even one political party, or even one country to free our people from poverty, ignorance and disease. It will take us, all of us!

Like history shows, whenever Africa has come to crossroads, patriotic women and men have had to come together. Africa will indeed be free from our new colonizers. I have never been as hopeful as I feel today.

Seeing us come from the different nations of Africa speaking the same language- FREEDOM FOR OUR PEOPLE.

We may have different political ideologies, we may have different strategies and approaches, but like our founding fathers and mothers, our objective remains the same, complete freedom, dignity and equality for our people and that, we shall achieve in our lifetime, insha Allah.

I thank you.
Do you have a story in your community or an opinion to share with us: Email us at editorial@watchdoguganda.com