By Mike Ssegawa
Hajj Lukuman Ssegayi is a respected Democratic Party leader in Mukono. When he speaks, he calculates every word. And his people listen.
Mr Ssegayi is actually the chairman of DP in Mukono Municipality, and a councilor at the district. However, when Watchdog Uganda caught up with him in Seeta Township we wanted to know about the challenges facing Democratic party in the district and there seems to be conflicts between Nambooze and Mukono mayor Kagimu, who was promoted by the DP structures in the last elections.
The calm hajj, explained that the pronounced conflicts were not fundamental but blamed the mayor of Mukono for failure to respect the party structures in the area.
"He is undermining the party structures," Mr Ssegayi says, emphasizing that he brought the issue to the national leadership and Norbert Mao, the party president assured him he was to work on the matter.
The day of our interview was the day DP Reunion meeting took place at Festino City, a hang out spot owned by Mukono mayor Fred George Kagimu.
Lukeman himself did not show up at the meeting. He was busy coordinating his members to ensure Nambooze was released from detention.
Kagimu however, had spend the last two week, meeting people across greater Mukono to ensure he pulls off this meeting. Observers say, he wanted to use the reunion meeting to neutralize Betty Nambooze, the DP district chairperson and vice president for Buganda region, who he now considers a rival.
There were calls to stop this meeting as Nambooze, was still in detention and was at the same time battling illness at Kiruddu hospital. The leadership of Mukono municipality under Hajj Ssegayi was of the view that the meeting can wait, until the area MP had recovered.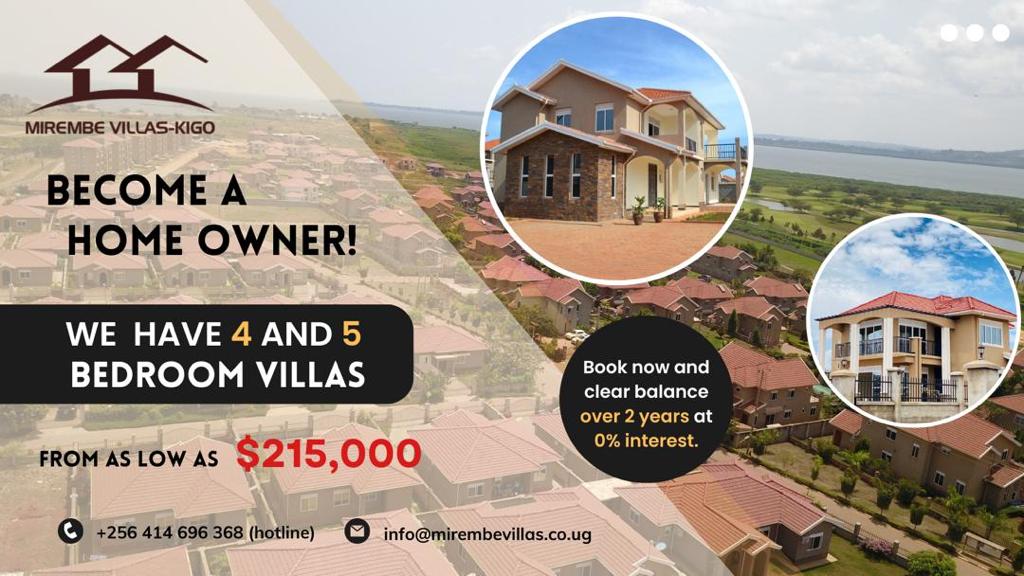 It was clear the national leadership of DP in Kampala under Norbert Mao, shared the view of Kagimu that the meeting should go ahead with or without Nambooze.
When Kagimu realized Mukono municipality would boycott his meeting, he worked hard, combed villages in Mukono south, Mukono north and Nakifuma county to ensure he showed some clout to the Kampala dignitaries.
The battle between DP leaders in Kampala and Nambooze are well documented. Since Nambooze branded them 'Good DP' following President Museveni's praise for DP national vice president Denis Mbidde as belonging to the "Good DP" faction. Nambooze appointed herself the leader of Bad DP which opened bad blood between her and some members of the national executive who believed she was blackmailing them. The move climaxed in the DP NEC sitting to suspend Nambooze from her position has Vice President Buganda.
Mr Kagimu, who was introduced to DP and voters in Mukono by Nambooze, has however since rebelled and broken ranks with the mainstream DP group in Mukono. He is now building his own muscle among DP members. Analysts say Kagimu wants to build his own faction in Mukono which will challenge Nambooze.
It is upon this background that the interview with Hajj Ssegayi took place. The DP strongman however says it is not true Mukono Municipality doesn't welcome reunion of the party.
"We welcome UYD reunion. However we don't welcome any efforts that don't cooperate with the party structure in the town," Mr Ssegayi said, saying, he believes at this point in time that the DP party president and his executive were undermining party structures.
Mr Ssegayi says DP enjoys massive support in Mukono, and it was most because of their strategies that have reclaimed the town from the ruling party, NRM.
"In the last election, we reported 95% victory among elective positions," the DP municipality chairman, states.
Hajj Ssegayi says, instead of DP bosses coming to Mukono to ask them how in the ongoing local council elections they are going to register massive wins over NRM and FDC, they are undermining efforts and sowing divisions.
Ssegayi told this reporter that he was disappointed Mayor Kagimu doesn't realize the party structures which brought him in power could as well throw him out.
Mr Ssegayi says Mao told him that they asked Mr Kagimu to "work within the power structures".
"He didn't and he doesn't. He should know that he didn't become mayor on his accord. It was concerted effort," Mr Ssegayi advised. He however takes heart in the assurances DP party President Mao gave him that Mr Kagimu would be summoned to the disciplinary committee.
Do you have a story in your community or an opinion to share with us: Email us at editorial@watchdoguganda.com