Our reporter
MP Robert Kyagulanyi popularly known as Bobi Wine has been seen leading his troops to Bugiri Municipality by-election, where he has endorsed Jeema president Asuman Basalirwa.
Mr Basalirwa a prominent Kampala lawyer involved in political and human rights advocacy, has failed to convince the largest opposition party FDC, to drop their candidate  Eunice Namatende, who is said to be more popular on the ground than the Jeema leader.
However politicians in Kampala believe Basalirwa was an asset on a united front to dislodge President Museveni since he has proven a national leader than Namatende.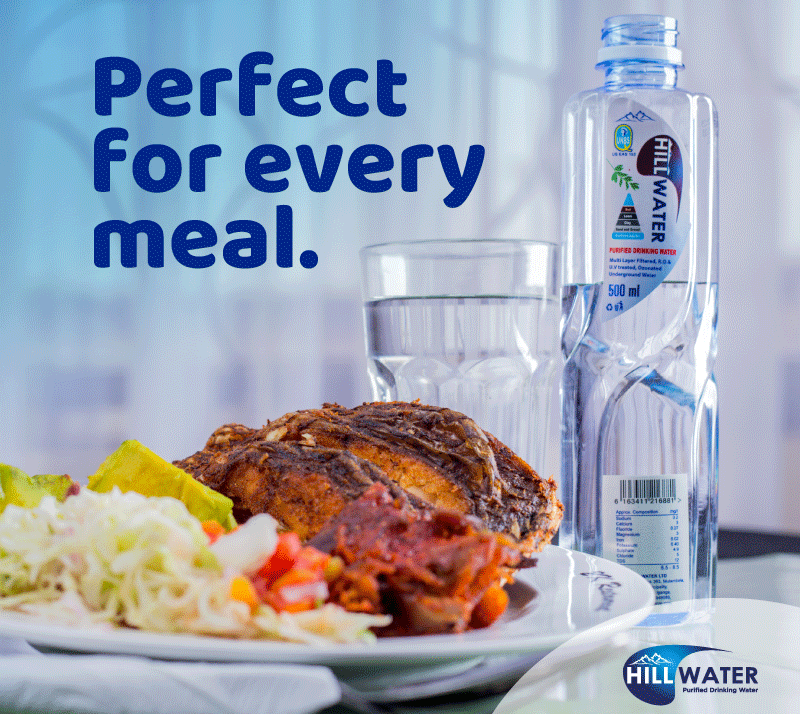 The two candidates have divided the opposition camp, one led by Bobi Wine on one side for Basalirwa and another led by the Dr Kizza Besigye who supports Namatende.
Bugiri therefore turns out a contest with far reaching implications in the leadership of the opposition as Kizza Besigye strives to maintain his leadership of the opposition while Bobi Wine emerges from his shell to test his popularity and mantle as an influential leader.
Bobi Wine on Thursday morning explained on his Facebook why he was endorsing Basalirwa…Below is a long post:
He wrote:
Dear friends,
A few people have been asking me why I decided to endorse Counsel Asuman Basalirwa in the upcoming Bugiri Municipality MP elections. Let me use this opportunity to explain why.
First of all, let me remind us all of the nature of struggle we are involved in. I have at all times said that we need a united force to fight and defeat dictatorship in Uganda. The struggle we are involved in is not a struggle of political parties, religions or tribes. It is a struggle to liberate our motherland from the chains of corruption, bad governance and dictatorship. It is not a personal war and none of us should lay claim on it. It is a battle between the people of Uganda and a small clique of people who continue to impose themselves and oppress our people.
Therefore in this struggle, we need to try as much as possible to unite all the forces of change to fight a common enemy. Not a personal enemy- but the enemy of the progress of our nation!
And so, just like we did in the recent elections in Jinja and Rukungiri, I had hoped that we would all unite behind one candidate in Bugiri Municipality because we have seen it work elsewhere. This is because my belief is that the very first step towards emancipating our nation is UNITY.
Surprisingly the citizens seem to be ahead of us, leaders, in understanding this simple fact. Wherever I have gone, people have been clear that they want to see a united team fighting for them. Therefore, that was our initial prayer and effort with regard to the Bugiri election. Unfortunately for some reason it failed.
Although it is never too late, as it stands we have two candidates on the opposition side- Counsel Asuman Basalirwa and Ms. Eunice Namatembe. Having come to the cross-roads, we needed to make a decision. The question was, what is the right thing to do? If our overall objective is to liberate our country from dictatorship as soon as possible, on which side must we stand?
I must confess that it was a tough decision because Eunice Namatembe is a freedom fighter like the rest of us. She is also on the side of liberation and I would support her at any point if the circumstances did not raise the kind of conflict they have raised.
However, I felt more compelled to stand with Counsel Asuman Basalirwa and I fully endorse him without reservation. Looking at all factors, I am persuaded that a win for Basalirwa would be a great addition to our overall objective of emancipating Uganda.
Also read: https://www.watchdoguganda.com/bobi-wine-defies-besigye-backs-jeemas-basalirwa/
My conscience is very clear that we need Counsel Basalirwa to win this election. We must stop looking at these elections as mere events, or simply as opportunities for people to get jobs. These elections symbolize resilience. They must be viewed as the fire that reignites the liberation struggle. For we have seen that our problem today is not just that we have many bad leaders. No. In fact, the bigger problem is that we have many leaders who know what is right and what is wrong, but they choose not to say it or stop the wrong because they are afraid of the consequences. To break that, we need tested men and women on the frontline. We need people who will stand and be counted. Asuman Basalirwa is such a man.
Some people will be shocked to learn that I did not know Asuman closely before. But anyone who has been following the politics of our country knows what counsel Basalirwa's contribution has been to this struggle and what he is capable of. Right from the time he was Guild President at Makerere, Basalirwa has been on the side of Uganda. He has been arrested and jailed countless times fighting against injustice. We have seen him crisscross courts of law- from the lowest to the highest, defending opposition leaders, representing activists and arguing the case for good governance and human rights for all. In 2016, we saw him aggressively argue the presidential election petition.
He has been a regular visitor at different police stations all over the country to secure bond for political prisoners and to protest against illegal detentions. He has done these things countless times without even charging legal fees. We have seen him campaign zealously for progressive candidates so many times. He has stood with our comrades in the struggle regardless of their political affiliations! Asuman has been there for FDC, for UPC, for DP, for JEEMA, for CP, for Go forward and yes for Uganda. He has been there for us and my conscience tells me that we should be there for him.
Basalirwa believes that young leaders have a role to play in shaping our nation. In 2010, he was elected youngest Party President in Uganda's history at 33. I feel very proud to identify with such a man! We must desist from being petty. When necessity calls, we must be willing to put aside personal ambitions and party or other differences and work for the greater good of our country. If our aim is indeed to change Uganda for the better, let us walk this talk for the sake of our people and our nation.
And that is why I pledge that when duty calls I will answer, guided by one principle- whoever is for Uganda is an ally. Whoever is against Uganda is a foe. Period!
I therefore request the people of Bugiri to support Asuman Basalirwa in every way so that we quicken our mission to free Uganda. I will be personally there to campaign for this great son of the soil.
Finally, I leave you with two quotes. Martin Luther King Jr said, "There comes a time when one must take a stand that is neither safe, nor politic, nor popular, but he must take it because conscience tells him it is right." Nelson Mandela said, "Any man who changes his principles according to whom he is dealing with- that is not a man who can lead a nation." May these timelines words always inspire us to be true to good conscience and loyal to our principles at all times. God bless Uganda.
#UnityInDiversity
#PeoplePower
Do you have a story in your community or an opinion to share with us: Email us at editorial@watchdoguganda.com