Hillary Kiyaga, popularly known as Dr Hilderman has been the talk of town ever since Bebe Cool linked a video of him, signing against documents upon receiving money from government.
Watchdog Uganda managed to secure an interview with the musician, where he discusses a wide range of issues including the said video, Bebe-Bobi circus and his political ambitions.
QN: Why do you think Bebe Cool uploaded a video of you signing for the said money?
ANS: I think it's an act of blackmail. I have never denied being part of NRM. I have campaigned for them almost on all campaigns.  And for such a thing to come up, we see it as a diversion (from the current political situation). We have a force that has united many people and sensitised them about the general things happening in Uganda. So we already know that there is a hidden motive.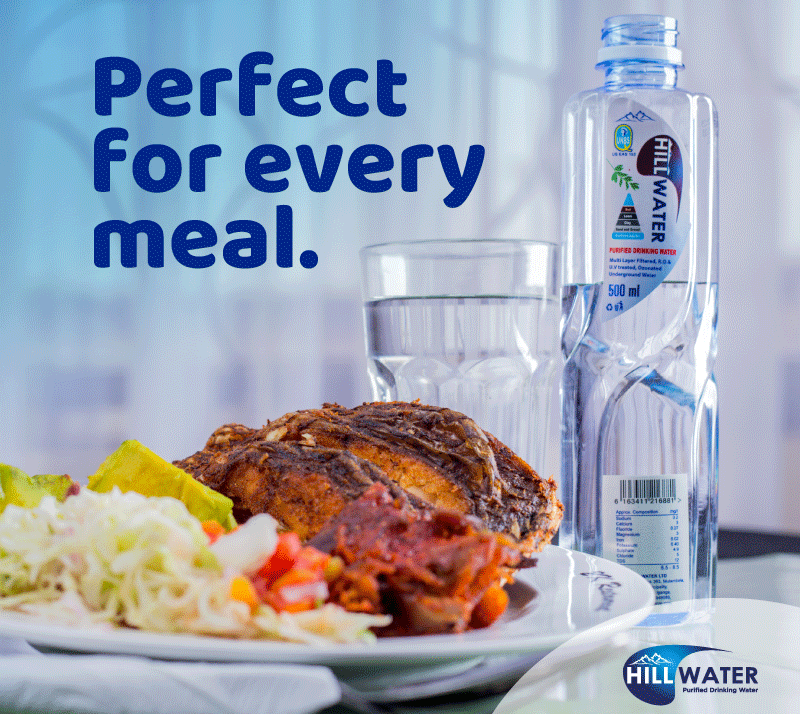 QN: What could be the motive for this blackmail as you call it?
ANS: Bebe Cool is running a Bobi Wine project in State House, having been part of Bobi Wine's career in the past years, the State sees him as somebody who is well versed with Bobi Wine approach.
And because of that project, Bebe does everything to stay relevant on social media to show the State that he is doing something with the money he gets. He is manipulating the situation to keep his State House project and me being Bobi Wine's friend, I made his work easy.
QN: Do you think this video fulfilled Bebe Cool's motive?
ANS: Bebe Cool was so ignorant to upload that video. It's something that happened in 2016, and bringing it out in 2019, just doesn't make sense.
He talked about evidence, but evidence comes in situation when someone denied receiving something from someone. But in my case, I have never denied supporting NRM, neither have I ever denied receiving money from the President.
This also becomes a legal matter because it was a mutual agreement between two people and putting it out without good reasons is encroaching on my rights.
QN: So did you feel offended when this video was leaked?
ANS: No, but an agreement is an agreement; you can only bring out such documents if someone denies receiving something which wasn't the case with me. The agreement was private and he had to respect that because it's not right.
QN: You call it an offense, and that Bebe Cool is blackmailing you, why Hilderman of all artistes?
ANS: I am one of the many artistes everyone knew that was supporting NRM, and all of a sudden I turned and supported People Power Movement. I think Bebe Cool is disturbed by the fact that I left NRM in favor of People Power.
QN: Why did you quit NRM for People Power Movement?
ANS: I respected the President so much but seeing how the Age Limit Bill was amended in favor of one individual shocked me and I was like 'to hell'
And I also had many reasons but the biggest one is Bebe Cool. For example if you were given Shs400 million to deliver to an artistes SACCO and you just rent a lavish room at Serena Hotel and you begin distributing it as an individual, you don't do it once or twice, but the government keeps on pampering you, I see it as weakening of the State and misuse of public funds.
QN: Do you think this could be the reason why other artistes are joining People Power?
ANS: Artistes also leave in the same society where other people live. If we talk about corruption, poor infrastructure, we also see it because we buy cars, our families also get sick and we witness the poor service delivery in hospitals. We left NRM because we want to be realistic. Remember the Age Limit Bill, I am 35 years and seen one President, and having seen how the Constitution was damaged, we were like this is not the people we supported and had to quit.
QN: of all political parties, why did you join People Power?
ANS: I joined People Power because they speak the language I understand. I am 35 meaning I am a youth who needs a peaceful change. I work with youths who have been neglected and I feel the pain that majority of people go through.
QN: Having been NRM buddies time back, do you think it was unfair for Bebe Cool to expose you like that?
ANS: I think It wasn't unfair to me, but there always has to be an explosion and a point where things have to rotate from, it's so nice that Bebe attacked me because this time, he has hit someone who knows him well. And this is the greatest mistake he has ever made in his life. I know what he expects of me, his next move and motive because I've been with him.
QN: But how has the relationship between you and Bebe Cool been like?
ANS: Bebe Cool is a kind of person who lacks table manners; he is not someone you can seat down with and discuss something important. He is so selfish and self-centered. And we have always conflicted a lot, maybe he always misunderstood me or it was me who always saw him as ignorant.
VIDEO:
QN: Is this what made you connect fast with Bobi Wine?
ANS: Not only with me. But Bobi Wine is a kind of person who never bypasses a fellow musician, and has fought a lot to see that he unites all artistes despite whichever party one supports. Not so long ago, Bobi Wine would always tell me that 'even though we support different parties, we are musicians, its embrace that.'
QN: What is that artistes' SACCO you have talked about?
ANS: I am the spokesperson for Uganda Artiste' Dream SACCO, and we are registered under Uganda Micro Finance. And if someone is taking a loan from this SACCO we have procedures and background check that someone is taken through just like other SACCOs.
QN: Did your SACCO receive the 400 million from the President?
ANS: If Bebe Cool is the artistes SACCO, I will say the money reached. The President put money in a SACCO called 'Bebe Cool SACCO', but not the artistes' SACCO.
QN: What massage would you like to send to Bebe Cool
ANS: Bebe should support what he supports with sense. He tends to lose the concentration of thinking going beyond the supporting, and he should forego being the spokesperson of the party because he is making a lot of blunders.
Because, currently he thinks that he scored but the State lost a lot, giving out Shs400 million which was never distributed profitably is a sign of weakness on the side of State.
QN: You were quoted saying that Bebe Cool is 'a fool', do you really think he is one?
ANS: I have never called Bebe 'a fool', and don't think he is one, but at least I will call him a fool if I discover that he is really foolish.
QN: What are your plans for joining Parliament in 2021?
ANS: I think it's time for our leaders to know that people need a change, not in a bad way but Hon. Amelia Kyambadde had been in office for over 10 years.
I am planning to meet up with her face to face and explain to her my political ambitions and convince her to retire, because all I want is a healthy competition and Kyambadde is my good friend, I have been behind her campaigns for all the years.
QN: In case you join Parliament, do you plan to put music aside?
ANS: No. Music helps me connect with my people; music reaches out to a big number of people. And it is one thing I'll keep always.
QN: Where are you and People Power taking the country in the next years?
ANS: As Bobi Wine always says, 'People Power is not a party', but we are showing people that you can always raise your voice in case something is not going on well. We are currently working on awaking people to raise their voices, and that what we will keep doing.
Do you have a story in your community or an opinion to share with us: Email us at editorial@watchdoguganda.com