The story of the Zoe melodies (Worship team at Zoe Fellowship) would be incomplete without mentioning Joseph Sax because of the sweet sounds, and clarity of his saxophonic plays that have always acted as welcoming series of sweet music to the Zoe Remnants.
It is not wrong to say that after the generations of the mystical Saxophonists; Isaiah Katumwa and Moses Matovu of the Afrigo Band, Joseph Sax could be the next in line because of his unique versatile style of play.
But who is Joseph Sax
The cool, calm, smiley and loving guy narrates his life story to Watchdog Uganda. Kizito Joseph commonly known as Joseph Sax was born on 8th October 1990 to Annette Nalumansi (RIP) and Kizito Muhammed in Kampala. He is the second-born and the only boy in a family of three.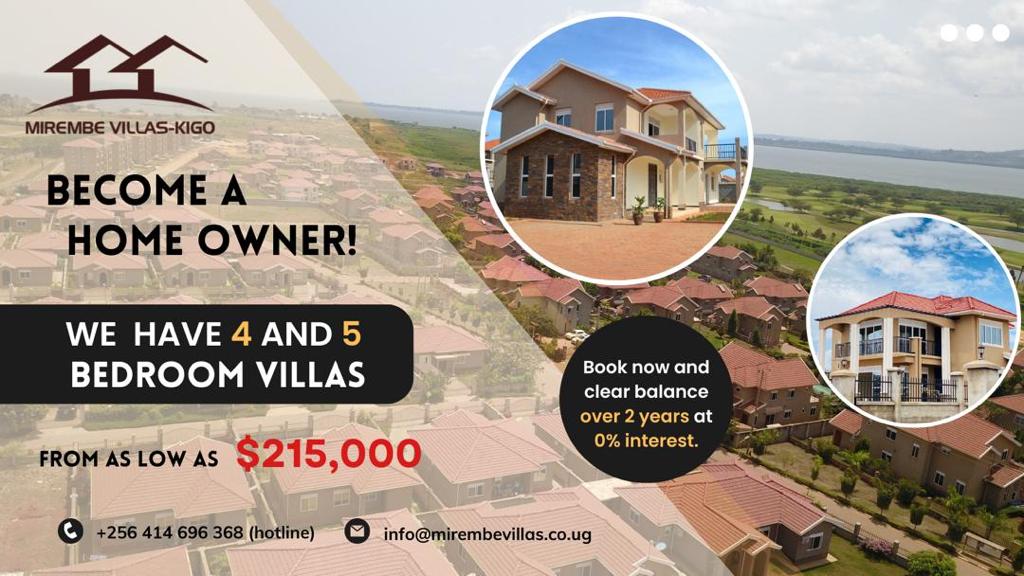 Kizito together with his two sisters grew up with their mother Ms. Nalumansi who was a serious choir member in a Catholic church. Kizito together with his two sisters never missed seeing their mother sing both at home and church. Unfortunately, at the age of 10, Kizito lost his mother.
After the death of his mother, Kizito together with his sisters moved to their maternal grandmother's place in Njeru Town Council. Kizito went to St. Peters' Nursery and Primary School where he did both his Nursery and Primary. For Secondary School, he attended St. Noa Mawagali S.S.S.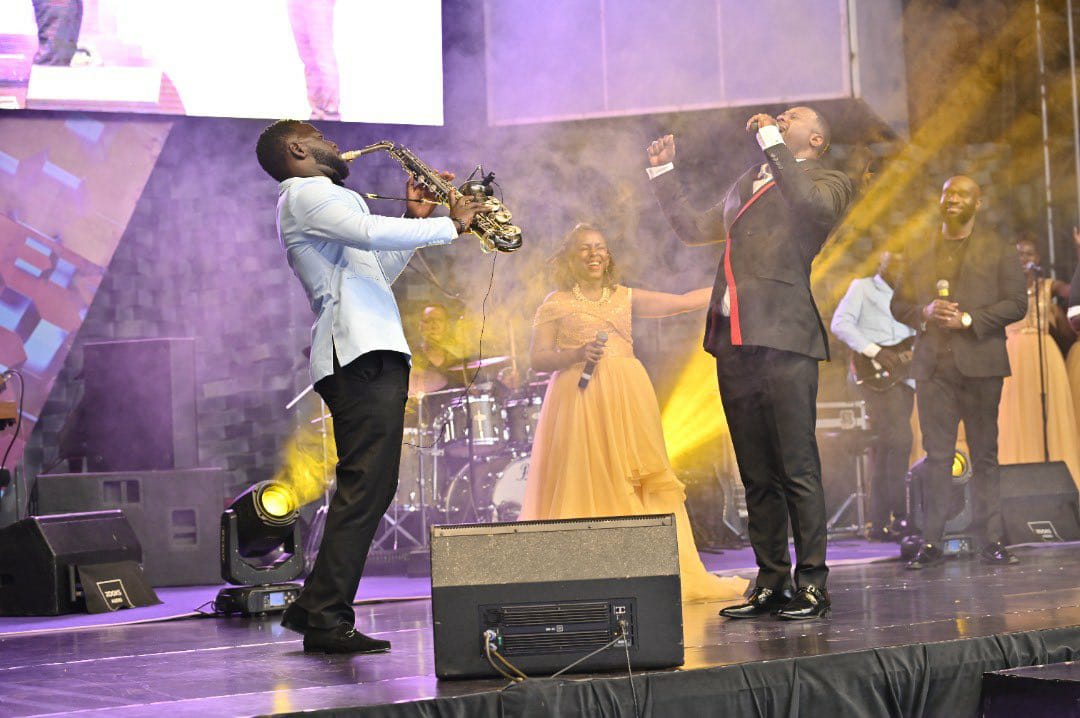 Music Journey
While at St. Peters' Primary School in primary six, Rev. Fr. Wayinandi who had just been transferred to Mbiko Parish bought Musical instruments for the youths just so they could learn something. His goal was to preoccupy them (the youths) at his Parish.
Kizito was among the young boys that joined the Parish Band and started learning to play musical instruments, write and play music.
In 2004, Kizito (14 years) while at St. Noa Mawagali S.S.S, in Senior two, the Parish again introduced Saxophone and Clarinet. Because he was well acquainted with musical instruments, his music teacher the Late Mugulusi picked him up and handed him over to a Dutch teacher Petra Walters; "It was not so difficult because I had a music background from my mum's side and the church helped a lot," said Kizito. He played the Saxophone throughout his Secondary School life.
The first gig
He narrates that during his Senior Six vacation in 2009, while watching TV, a song by the late Harriet Kisakya was played, Kizito saw it as an opportunity to try his luck and copied the phone number on the video.
"I sent her a message asking if she can allow me to play in her band. Two days later she called and accepted. I spent with them two weeks and I was paid Shs13,000 per day. When I came back, I went to Film School."
After secondary, he went to Uganda Film and Television Institute in Rubaga where he studied Film, TV and Radio production. Here, he graduated and began looking for jobs. "At this time I had a passion for music but I never knew that it could become a big deal; more so the instruments. I had listened to some other Saxophone music but I didn't think that it was so much of a big deal here in Uganda. So I had to look for jobs in my profession."
Since it was his passion, Kizito kept on playing the Saxophone in different Pentecostal churches, to him it was fun but little did he know that the fate of being a super saxophonist was hunting him.
Although he was playing in Born Again churches, he was still a staunch Catholic. Much as he was playing the Saxophone for fun, he was earning from it. And because of his skills, he was linked to Gagamel (Bebe Cool's band) where he spent over four months.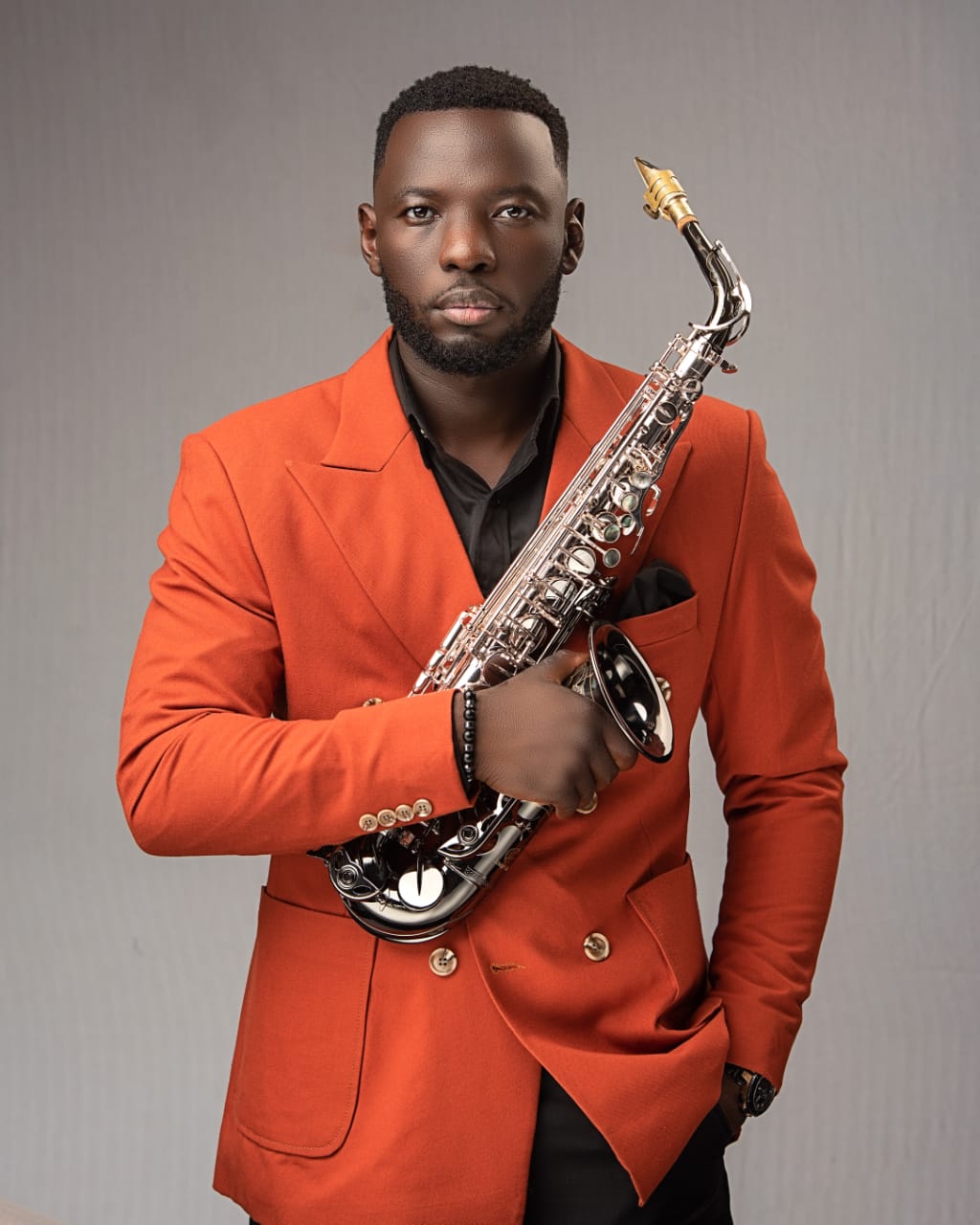 "But while there, I was with my friend Isaac who plays trombone. We would just move around Kampala looking for opportunities in churches. I remember we used to go to Fidodido during the lunch hours of Pastor Kiwewesi. We were not born again, we just walked and asked them if they could allow us to play. We played and they loved us, finally, they invited us to Kansanga Miracle Center and we became part of the worship team but still, by that time I was not Born again," he said.
Meeting very important icons in music
While playing in Pastor Kiwewesi's worship team at Fidodido, Kizito meets Godfrey Kwezi who requested him to come and play for them during an overnight service at his church (Passover Church).
"While there, I met different people that I yearned to meet, I remember I met producer Allan, Paddy Man, and Tonny Hozi. By that time those were the prominent Music producers and they became my friends and they have helped me a lot."
Still while at Fidodido, Danny Tusubira founder of G Rhythm Band invited him to their church (Redemption City Church) at the Plaza along Kampala Road. "He invited me to play at the birthday party of their senior Pastor. When I got there it was Pastor Jack Barlow's birthday. But when I went there and listened to him preaching, something stirred up in me and I started paying closer attention and later became a member of the church. Along the way, I have met a lot of people who have introduced me to different music icons."
Meeting Paddy Man also introduced Kizito to different artists like Jose Chameleon, Julie Mutesasiira, Geoffrey Lutaaya, Iryn Namubiru, Mesach Ssemakula, and many others because he featured in their project.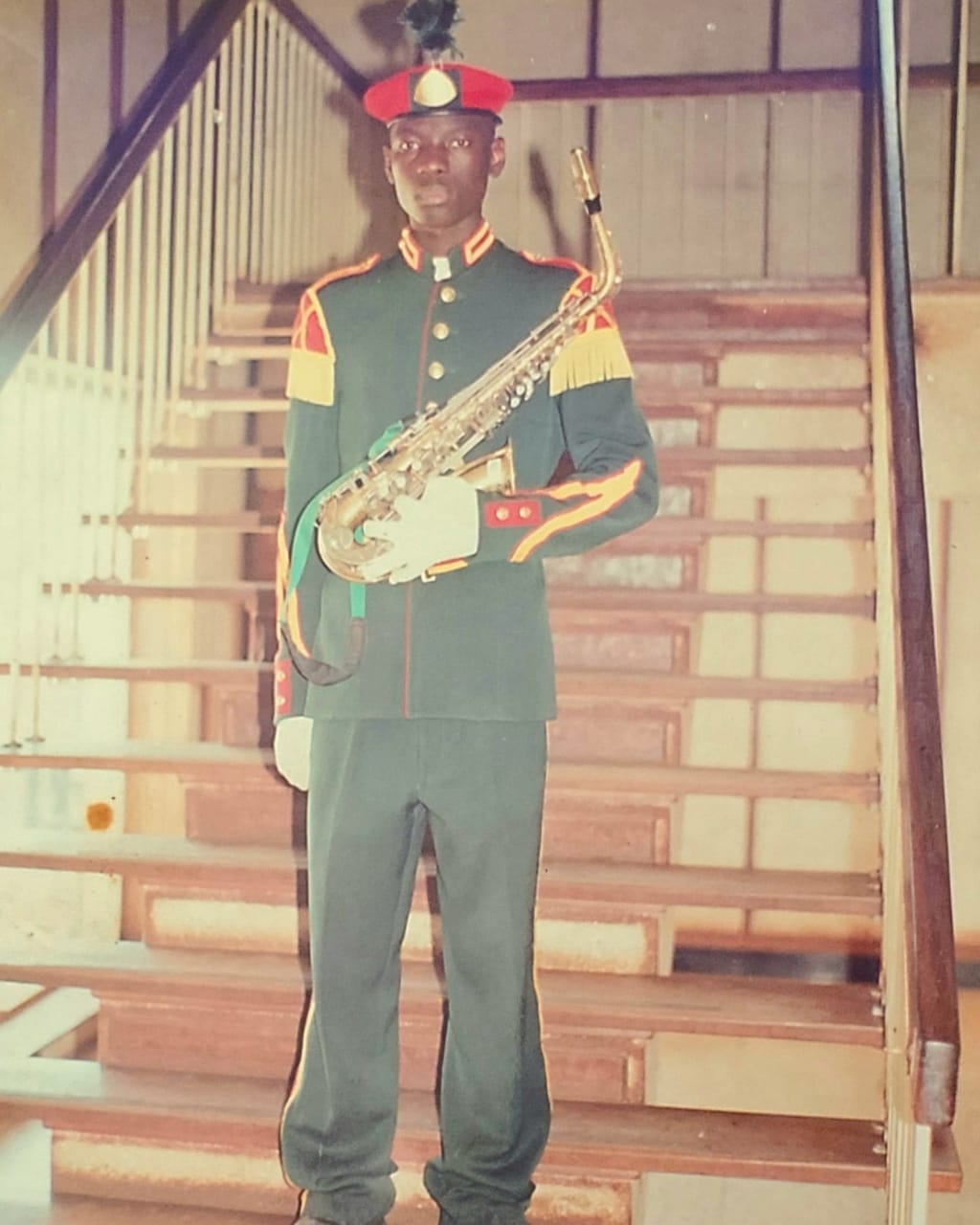 Since he had mastered the art of making connections, his friend Tony Baguma with whom he was playing at Kansanga Miracle Center also introduced him to Joe Kahiri, leader of Qwela Band and he started playing in Zawuka Band (part of the Qwela band). According to Kizito, this is the time he realized that playing the Saxophone was becoming his professional job.
"Playing in the Zawuka band was a big opportunity for me. I remember very well it came when I was with Bebe Cool rehearsing for the Minzani concert. So after the rehearsals I just packed my Saxophone and disappeared and joined Zawuka Band. I left Bebe Cool's concert because there was something that I was yearning for, the style of music that I always desired to play and I felt that while in those places I was not getting it. Secondly, I had gotten to know other Saxophone players like Isaiah Katumwa, so I felt like there was a bigger opportunity playing for Zawuka Band than playing for Gagamel Band musically for me."
According to Kizito, meeting Joe Kahiri of Qwela Band opened a lot of opportunities for him and this is where everything was solidified.
As he was playing in Zawuka Band, because of his tenacity and good promising play skills, Mr Kwezi introduced him to the leader of Fire Base Bobi Wine in 2012. And he participated in the project for Better for Worse.
"After Zawuka band, I joined Janzi Band. This is where I learnt a lot of things from different highly professional people like Steve Keys from Swangz Avenue."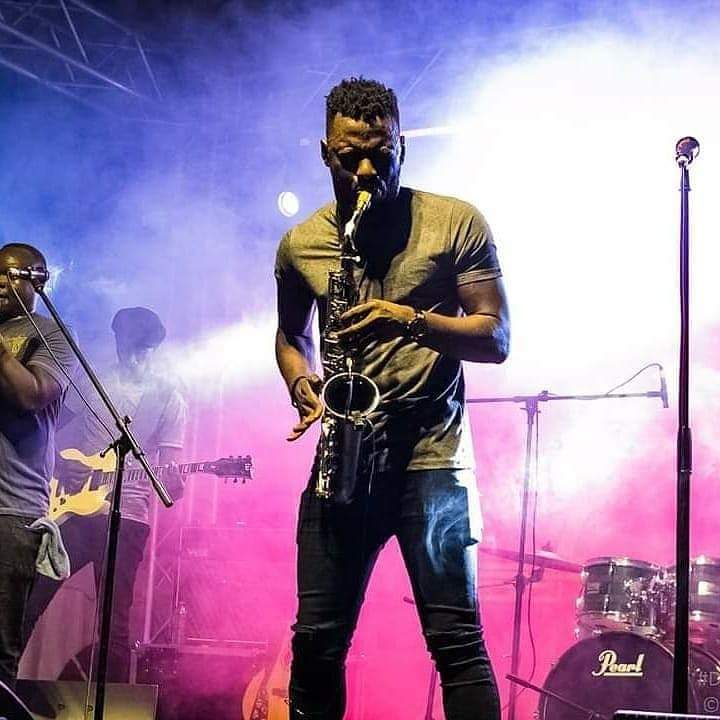 Meeting his Spiritual father Prophet Elvis Mbonye
Although he was in Janzi Band, Kizito was still a serious worship team member of Redemption City Church located, one day his friend Danny told him to go with him to Zoe Fellowship.
"Danny told me to go with him and pray with them, by that time it was at Open House, this is how I got to know Prophet Elvis Mbonye. For the first time, I didn't comprehend what this man of God said but as time went on, I started grasping his messages. However, what helped me was, I went there with an open heart. I remember one day he was ministering and prophesying to someone and I said in my heart 'I don't understand what this man is all about, but the day he will pick me up, then will I believe and follow him," he said.
According to Kizito two weeks after his inner confession, Prophet Mbonye came and said, 'Today I'm going to prophesy to the musicians', he prayed for them and finally, he called him out. "When he called me out, he said a lot of powerful things, that there will be a Marked Spiritual impact I would take in my career. That prompted me to pay more attention and started believing in his message and even my being born again was solidified. From that moment things started moving in different directions. Before I met him musically, I was not doing well, I was doubting if I will make it with playing the Saxophone but the prophetic word cemented."
After that prophecy, Kizito informed the Watchdog Uganda that he was very sure that he was called to be a musician and everything started moving in line. "He told me that the Lord had big plans for me and that I would become famous and do tours both internationally and nationally. These prophecies have unfolded, my playing skills have improved, people have started considering me, I have started recording my music, and music has become real to me. And the fact that I'm a spiritual son of Prophet Elvis Mbonye, that distinguishes me from other Saxophone players in this country."
Saxophone renditions/versions of songs done
Valu Valu by Jose Chameleon, "One day I was at home and Paddy man called me and we went to the studio, he had already arranged the song, all I did was to play. After he mixed it, mastered it and gave it to me. I remember Bukedde TV used it for some tourism program."
Viola by the late Elly Wamala "This is a song I grew up listening to and my Mum was a big fan of Elly Wamala, I wanted to do it as a dedication to her."
Other songs included Musawo by Winnie Mwagi, Life Without by Sifah Musisi and Munda Awo by B2C.
Best rendition
Life Without by Sifah Musisi "This song is off my album but it's the best song that I have ever played. When I was recording it there was nothing special about it until, actually, when I listened to it again and again. I felt the real meaning of the song that to date it's still my best. I recorded it in 2016."
Worst performance
"I was still with Bebe Cool and we had a show in Mbale town, he did not come and people became so furious and started throwing bottles and breaking chairs, it became a big deal and later when Jose Chameleon came in to perform Police tried to stop him and when they did so, the audience became too violent and tear gas was fired."
Best performance
"Every time I perform especially at Zoe fellowship it's always a great and new experience. Because serving in Zoe melodies is a great opportunity that one would never take for granted, it's always an honour for us."
Awards won
Nominated in 2018-2019 International Reggae and world music awards in Jamaica. In 2019-2020 he was also nominated and won the best instrumentalist.
Nominated in 2022 in the high school music awards in Kampala and won as best instrumentalist.
Big stages featured on
Featured in Jazz Safari 2017 curtain riser for Marcus Anderson.
Featured on Tusker Malt cover session featuring other artists by Swangz Avenue.
Featured on Isaiah Katumwa's show in 2013,2014.
Featured with Micah Keith Stampley (gospel artist)
Performed with Dr Ron Kenoly in 2019.
Projects he has featured on
Endereya by Iryn Namubiru
For Better for Worse by Bobi Wine featuring Nubian Li
Other songs of Mesarch Ssemakula
Worked with Bebe Cool, Irene Ntale, Juliana Kanyomozi and many others.
Currently, Kizito is working on a project called ascension album, with an inspiration of prayer soundtracks a compilation of melodies that drive someone into God's presence. In the case of finances, Kizito said "The God of our father Prophet Elvis Mbonye has provided for us and we are depending on the Grace upon him."
Do you have a story in your community or an opinion to share with us: Email us at editorial@watchdoguganda.com